Meet Our Licensed Massage Therapist
Diana Crabtree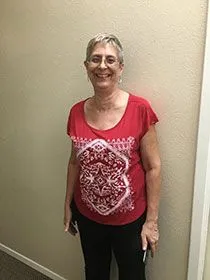 Diana welcomes you to discover the benefits of massage therapy for your mind and body. She is a Texas licensed massage therapist that will customize every session to your unique needs. So, whether you need relief from chronic aches and pains, an injury, or simply want to relax she will create an unforgettable experience designed just for you.
She offers a variety of massage techniques including Swedish, deep tissue, lymphatic drainage, myofascial release, and more!
First time clients receive a one-hour massage for only $50.